THE

SIDE OPENING

WINDOWS CANOPY
SLR CANOPY FOR ALL NEW MAZDA BT-50
The SLR Series has been designed around the styling of the double cab, SLR canopy has a reputation for strength and durability. The side opening windows on both sides of the top to enable easy access to tools & equipment. The perfect canopy to fit your work needs.
SLR SERIES
CODE : CMZBD-SLR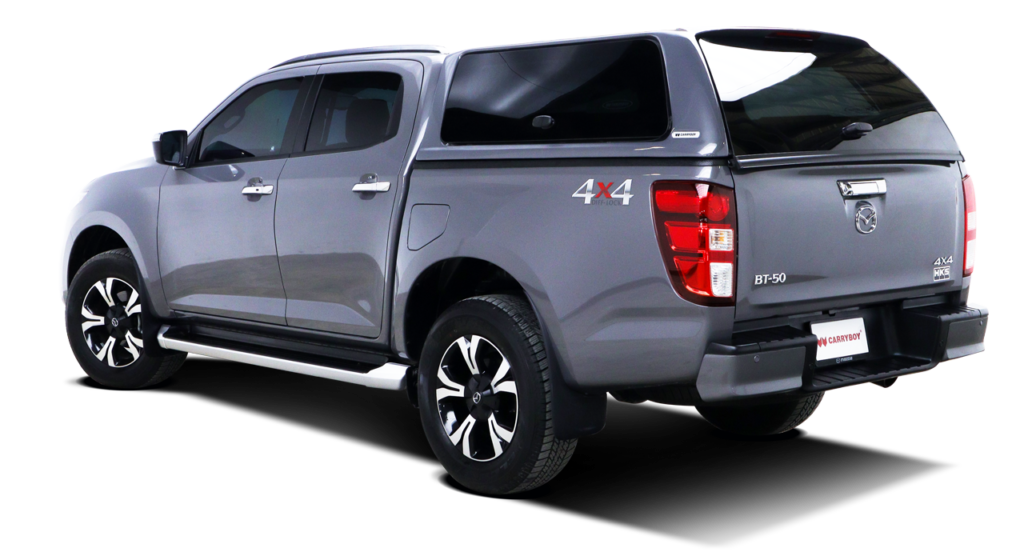 STANDARD
FEATURE
MORE CANOPY DETAIL
Introduction of a "Rotary Lock System" in stainless steel for Lift Up Side windows and rear door that improves security and simplifies operation. All hinges are stainless steel for longer life.
Painted in two pack, Carryboy Australia and Dulux Auto Refinish Coatings
have conducted extensive research to qualify for an exclusive 3 year or 100,000 km to the original owner.
12 months warranty to any moving component (excluding glass) from the original date of purchase.
Carryboy, global leaders in vehicle personalization
*   The Standard and optional features/Equipment are subject to change without prior notice.
** The designs have been patented with the intellectual Property Department.
** All statements, pictures, sound, contents and every detail of this website have been protected by law.
No one is allowed to make use on any part of this website without an official permission from the company.